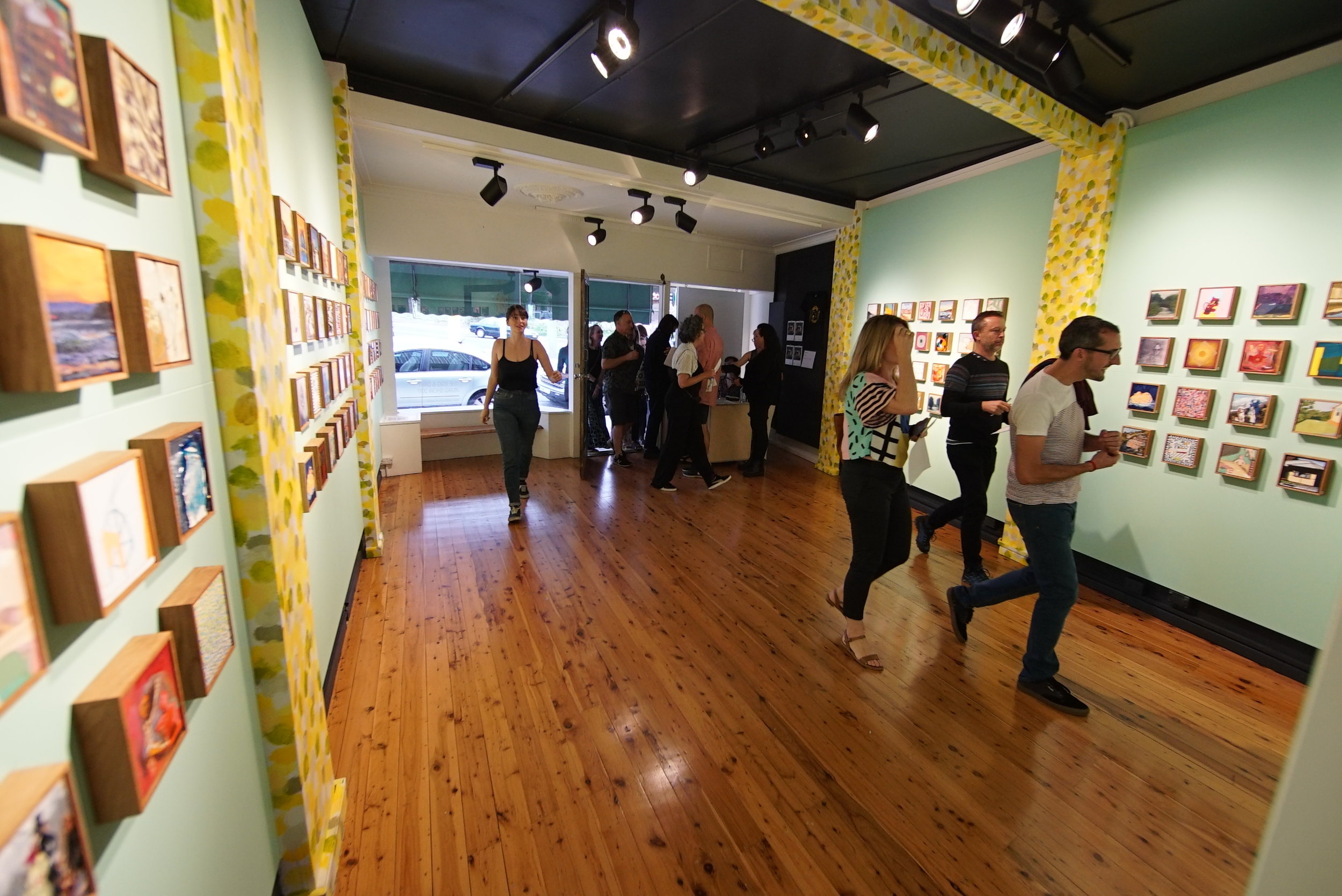 The 5th Annual Egg & Dart Xmas Show opened Friday 8th December,
With less than two weeks to go, we have a few works still available for purchase. We are open Wed through Saturday 11am to 6pm. The show will come down Saturday 23rd December.
The Egg and Dart Gallery finds inspiration and provocation in being a gallery outside of the large cities that, historically, have been perceived as the most important centres of art. The gallery is located in Thirroul, a village on the coast between Sydney and Wollongong. The area has a distinct history that inflects the practices of artists that work in the area, but has also, historically, looked to the north for sustenance. However, this model of dependence is being thoroughly challenged.