We're excited to present the sixth edition of The E&D Xmas Show! Remember there is no pre-sales or pre-views (except a few sneaky Insta posts)! Follow us here: https://www.instagram.com/egganddart/
Line up at 6pm, Friday the 7th December to get your hands on the best chrissy gift you can get - ART!!!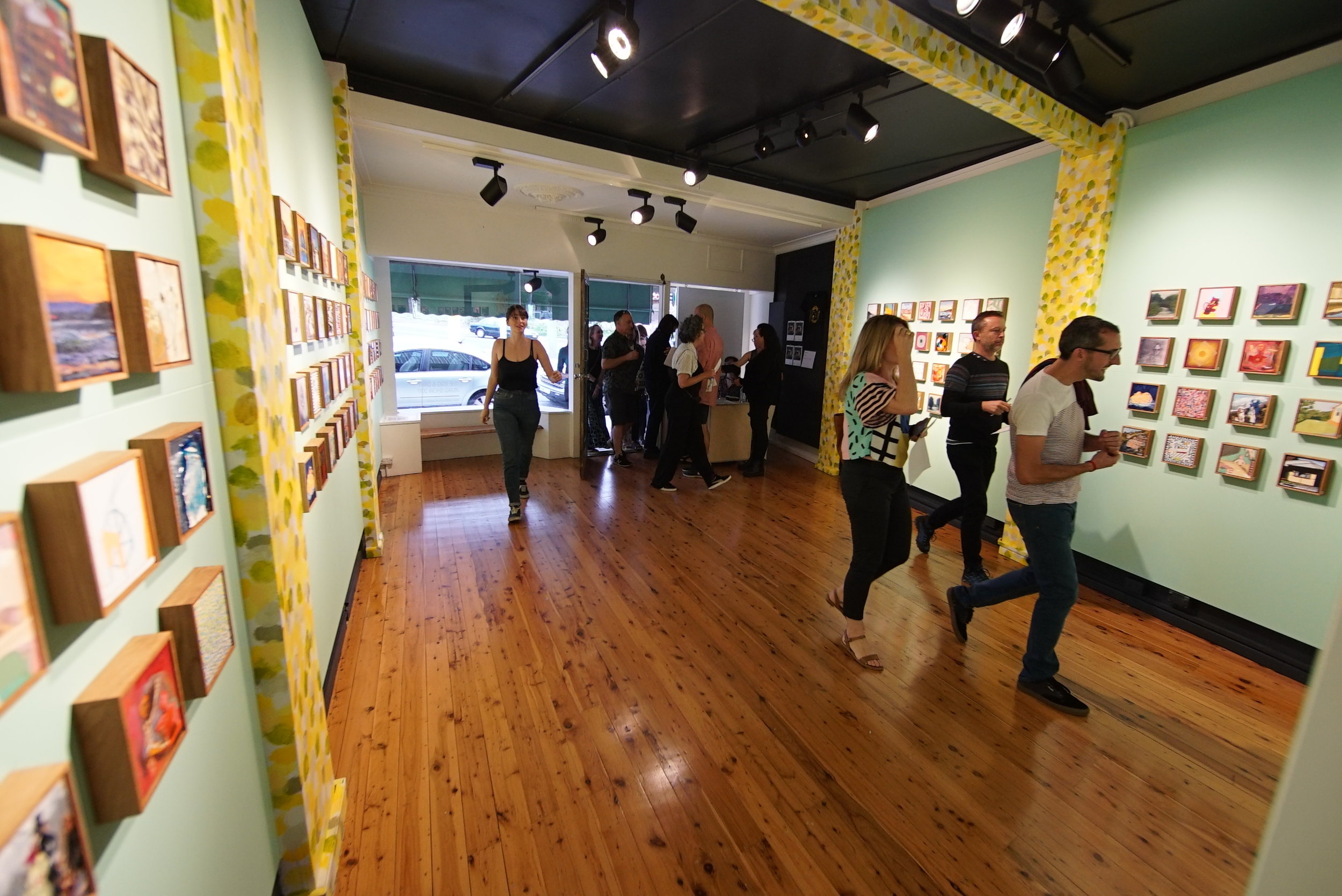 The 5th Annual Egg & Dart Xmas Show opened Friday 8th December,
With less than two weeks to go, we have a few works still available for purchase. We are open Wed through Saturday 11am to 6pm. The show will come down Saturday 23rd December.
For the fourth year in a row The Egg & Dart Xmas Show yet again drew a queue of anticipating visitors at opening night. With 30 artists and 200 works, the familiar theme of 12 x 12 cm artworks in all kinds of different media are dressing the walls from floor to ceiling. We are also super excited to have artist Rosie Deacon's Fun Foam Koalas added to the mix this year. Last day of the exhibition is 24th December.