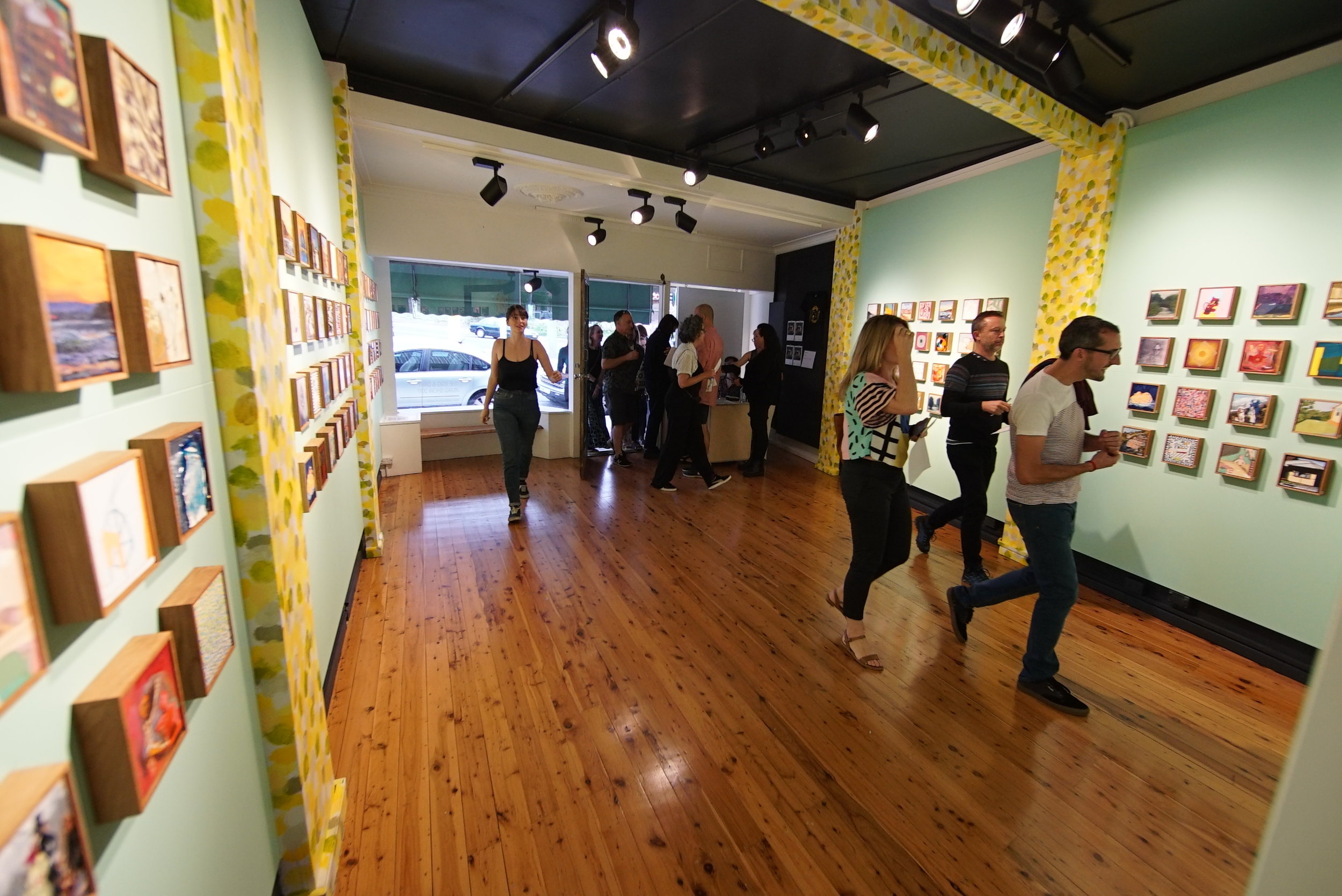 The 5th Annual Egg & Dart Xmas Show opened Friday 8th December,
With less than two weeks to go, we have a few works still available for purchase. We are open Wed through Saturday 11am to 6pm. The show will come down Saturday 23rd December.
For the fourth year in a row The Egg & Dart Xmas Show yet again drew a queue of anticipating visitors at opening night. With 30 artists and 200 works, the familiar theme of 12 x 12 cm artworks in all kinds of different media are dressing the walls from floor to ceiling. We are also super excited to have artist Rosie Deacon's Fun Foam Koalas added to the mix this year. Last day of the exhibition is 24th December.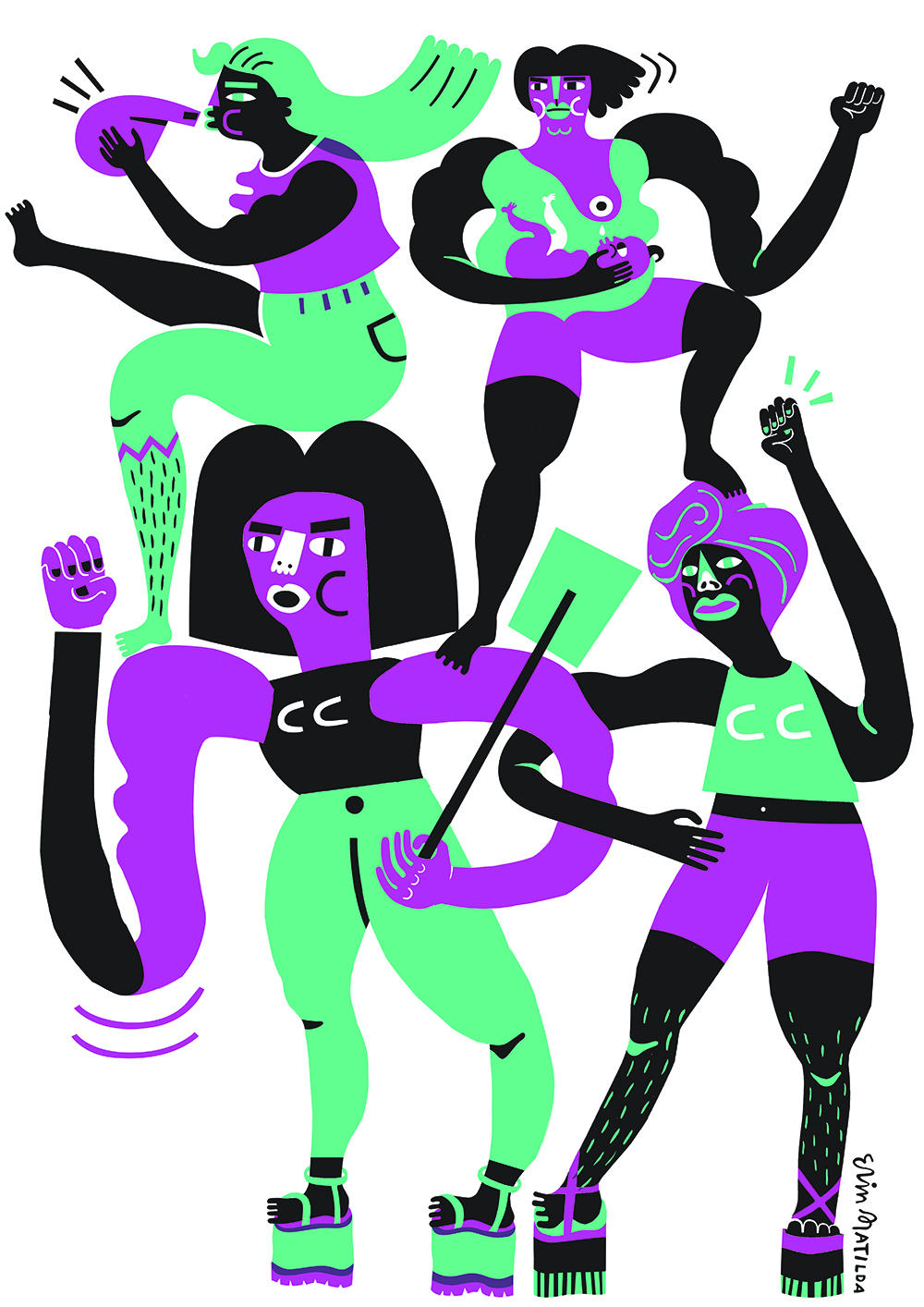 It was such a fun experience to have an resident artist here so we're doing again!This time around we invited illustrator and artist Elin Matilda Andersson to the Egg & Dart. From 11th - 23rd October, Elin will be residing in the gallery and developing her project day by day. Illustrating directly on the walls, this project is about self expression and the power symbols we use to express ourselves, the issues of objectification in a wider social and cultural context.