The Egg & Dart is pleased to announce that Adrian Baiada has joined The Egg & Dart family. Adrian has exhibited with us in the group exhibitions Human Geographies (2017) and Liminal (2018), also took part in our annual Egg & Dart Xmas Show both 2017 and 2018, and most recently had his first solo exhibition with us; An Above Average Moment.
We look forward to sharing more of Adrian's work in the near future.

Read More →
We're excited to present the sixth edition of The E&D Xmas Show! Remember there is no pre-sales or pre-views (except a few sneaky Insta posts)! Follow us here: https://www.instagram.com/egganddart/
Line up at 6pm, Friday the 7th December to get your hands on the best chrissy gift you can get - ART!!!
Read More →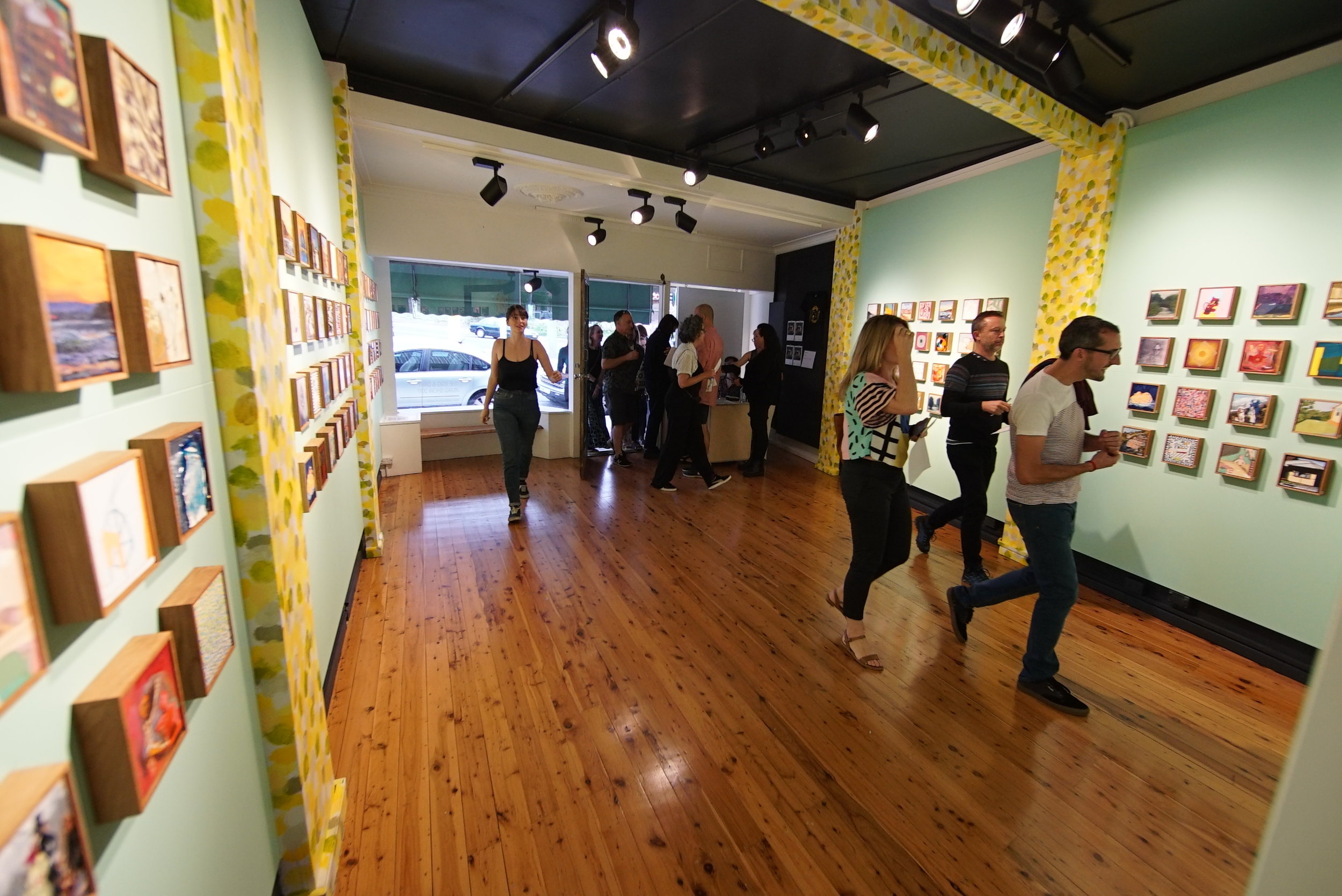 The 5th Annual Egg & Dart Xmas Show opened Friday 8th December,
With less than two weeks to go, we have a few works still available for purchase. We are open Wed through Saturday 11am to 6pm. The show will come down Saturday 23rd December.
Read More →